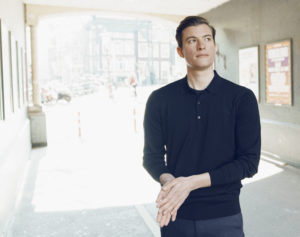 Adrian Klee
After launching several successful growth and product initiatives at the fintech Holvi, I'm currently building a team of banking, fintech and innovation experts at Ross Republic.
We're a consultancy based in Amsterdam and Berlin that helps B2B and financial services institutions to build new digital business. Banking inevitably becomes a tech play, so the remaining winners now build new digital capabilities and cultures, diversify their business models and streamline their product portfolios.
Our way of working combines the best of traditional banking and tech-driven fintech experiences. Members of our network previously held leadership positions at Holvi, BBVA, 11:FS, N26, as well as leading transformation consultancies in Europe.
I'm publishing long-format content about the future of finance on Medium and pick up interesting market signals on my Twitter. Follow me below: